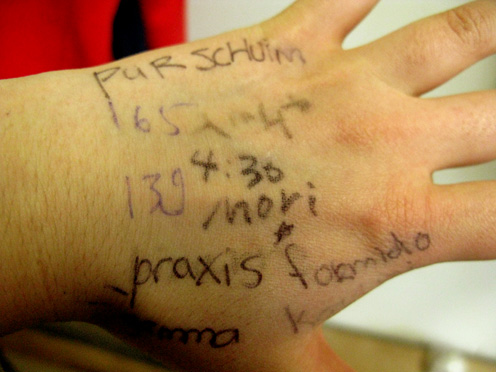 Yesterday was wonderful working day.
I couldn't sleep enough. However I had to prepare for my class exhibition.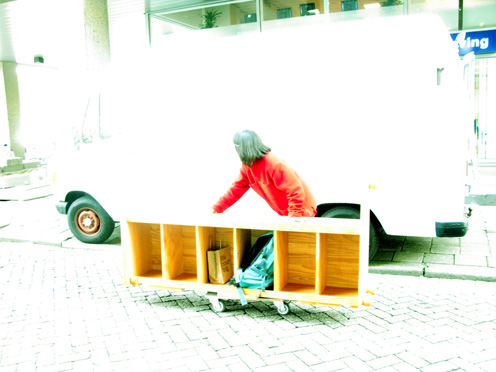 And I builded up my work very quickly. I wanted leave there as soon as possible. Because I had to work for next Exhibition. But the teacher asked me make a documents picture for everyone. Some friends asked me to help him. So I couldn't leave there. But I felt it's impossible stay here anymore. So I went away around noon.
I'm making big stuff in wood work place. Day before yesterday, I got an idea. And on same day I start making that. no time but a lot of Red bull.....bullbull.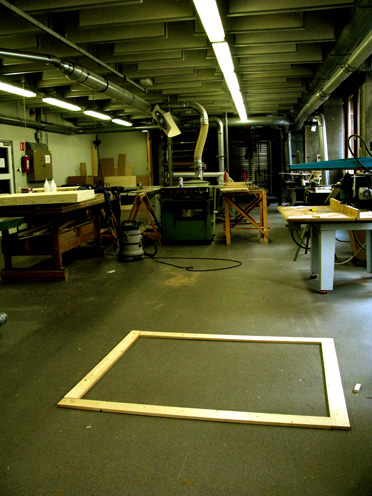 And yesterday I went to the shop where is selling material for build up house.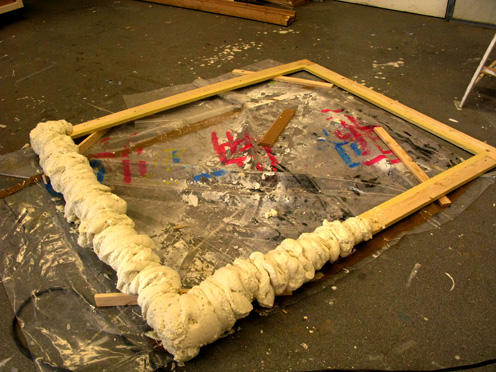 I backed to school. And I worked again. However my material was not enough. So I went to the shop again. one way was like half hour. So I was a bit sick by that.
But bUT, I found KAKURENBO girl on tram stop. Her smile make me relax. Dankjewel***
But I had big problem by my school.
Now my school is holiday till middle of May. So they wanted close very early. And I didn't know. When I noticed every doors start closing automatically. It was like TAITANIC.... Then the guy who is keeping the building noticed someone is still inside with big stuff. So I survived :)
But bUt, the gallery said NO to me keep my art work for this situation. Because they will have some party. So I was in treble. Because I have to keep my art work with me for the Exhibition. But it's so big so not possible to bring to my home.
*+*+*!!
yes, I called my Walter papa. He was helping me a lot when I had an exhibition in his place
[Habit(at)]
SOo this time also he helped me what I can keep my art work in his place* Supersuper------
I waled the way where foes to his gallery. In normal situation, you can go there in 10 min. But I spend more than 20 min for that. Because the big staff....
But it became to one performance.
So I filmed it with start to die off.....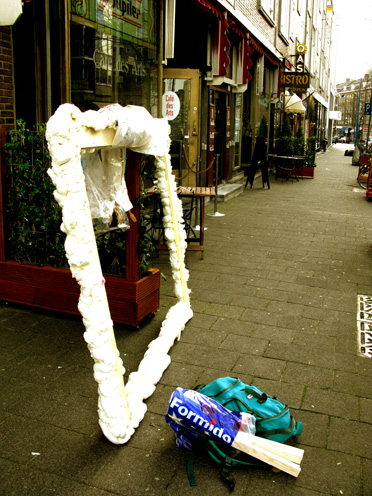 everything study